Balloons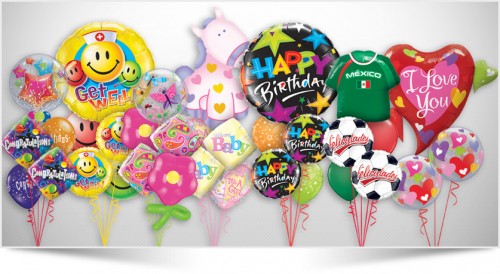 Celebrate life's special events with custom balloon creations!
At CR FLOWERS & GIFTS ~ A BRACEBRIDGE FLORIST, we specialize in unique balloon decor for weddings, parties and receptions.
Whether you wish to decorate for a small or large party... a simple or elegant occasion... our balloon decor will add the finishing touches and transform your event into an extraordinary experience. From balloon bouquets, columns, arches, centerpieces and everything in between - our professional and creative designers can create the wedding or event of your dreams. We pride ourselves on quality, elegance and attention to detail. We can also customize balloons to match your chosen colors/theme.
Let us help you turn your wedding into a memory that will last a lifetime!
When considering decorations for your special day, you can make a high-impact statement with a variety of balloon decor in these focal areas:
Main Entryway

Head Table

Cake Table

Dance Floor

Table Centerpieces
In addition to Weddings, Engagement Parties and Receptions.
Have a special request or unusual idea? Please don't be afraid to ask. Our balloons and arrangements are custom-designed to be as unique and distinctive as you are!
CR FLOWERS & GIFTS ~ A BRACEBRIDGE FLORIST is located at 32 Manitoba in Bracebridge, Ontario. Call our shop in advance at 705-645-9990 to schedule a consultation, so we can help you start planning the decorations for your next successful event.